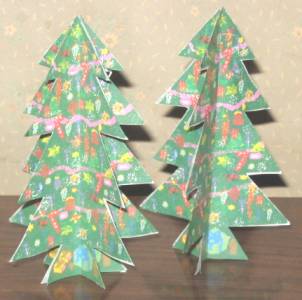 Printable 3D Paper Christmas Tree
A computer printer, scissors and glue are pretty much all you need to make this free printable 3D paper Christmas tree.
Paper Christmas Tree Ornament
Created by Jane Lake, exclusively for Allfreeprintables.com
Our printable paper Christmas trees stand about 4 inches high when cut out and assembled - choose between a colored tree or one that you can color and decorate yourself!
Each printable Christmas tree comes complete on one page -- all you need is a color printer, scissors and glue for the decorated tree, and crayons, glitter, sequins, or your choice of decorations for the plain Christmas tree model.
Instructions: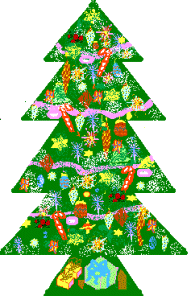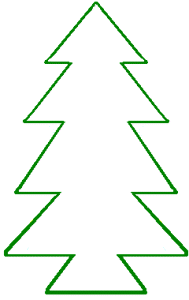 Click on your choice of the 3D printable Christmas tree models and choose the "Printer Friendly Image" which will let you print just the template all on one page.

If you are using the plain tree, decorate it as desired - crayons, paints, markers, sequins, seasonal confetti pieces and glitter are just a few creative options.
Cut out all five Christmas tree shapes. Fold each tree in half, with right sides together, to create a crease line, then unfold.
Use a glue stick or craft glue to completely cover the back of each paper Christmas tree shape.
Glue one half of a paper tree to the matching half of another tree.
Now add a third tree, matching one of the sides, and the fourth tree, again matching one of the sides. Use the fifth and final tree to join the last open sides together, forming the complete Christmas tree model.
Adjust the folds so that the tree can stand up.
Note: It is possible to make stand up trees using only three of the paper Christmas tree shapes, instead of five. If you print out two pages, you can then assemble three trees, instead of two, with one shape left over to use as a gift tag.
Use your free printable Christmas trees as table decorations, unique Christmas gift tags, or Christmas tree ornaments!