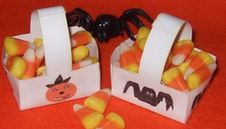 Printable Halloween Treat Baskets
Print
Two Paper Halloween Baskets
to hold little treats.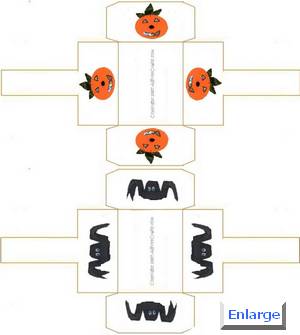 Both baskets will print out on a single page. Just cut out each basket, then fold in the tabs on the smaller side panels (toward the blank side). Fold up the longer sides. Glue the tabs in place, on the inside, to form the paper basket.
Put a little glue on the end of one part of the hanger. Overlap the hanger edges and press down to set the glue.
Wait for the glue to dry, then fill the basket with candy corn or other small Halloween treats.