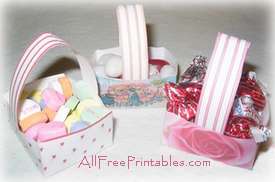 Free Printable Valentine Baskets
Adorable paper baskets are free to print and perfect to give as small Valentine gifts filled with candy, or to set on your dinner table as place settings.
You could also use these printable Valentine baskets as little surprises hidden around the house for your sweetheart or kids to find, or allow your child to print some for his or her friends (or a favourite teacher).
Choose from four different basket designs - hearts or roses, or fine art vintage prints featuring cats or a romantic garden landscape that circles the entire basket.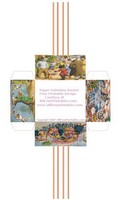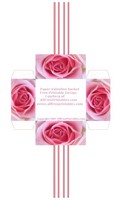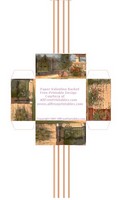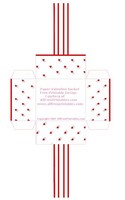 Print a Valentine Basket
Choose the Valentine basket that you wish to print and click on the thumbnail of that basket.
The full-sized printable basket template will appear and you can either save it to your computer and print from there, or print directly from the basket template on the web.
Please be respectful of our hard work - link ONLY to this page to share the printable baskets with others.
NEVER link directly to our images or copy our work for publication elsewhere. If you do, horrible things will happen.

How to Assemble the Paper Valentine Baskets
Cut out each basket template.


On each full-size basket template, you will see small tabs outlined on the side panels of the basket. Be sure to cut carefully around these tabs as they provide the structure of the basket.


With the paper basket lying flat on your work surface, fold each of the tabs inwards, then fold up each of the basket sides.


Apply a little glue to each of the tabs and fasten to the ends of the basket, pinching together for a second or two until you are sure the glue will hold. Glue sticks, white glue or craft glue should all work well.


Apply a little glue to one end of the handle. Overlap the handles at the top and pinch together with your fingers until the glue holds.


Allow the glue to dry and fill your paper baskets with Valentine treats and goodies!